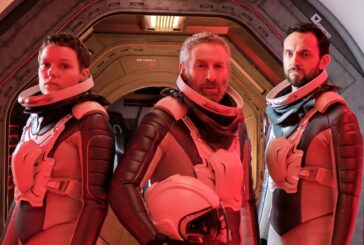 G.E. 15.09.2022 Yes, it's true. George Blagden, who brilliantly played Louis XIV in the series Versailles and...
"I didn't tell anyone I was gay until I got to college." Original article: Pablo Aragón Blanco for Folie Magazine t...
10.22 Aloha (Goodbye) Recurring Cast Members James Marsters as Victor Hesse, William Sadler as John McGarrett, and...

10.21 A 'ohe ia e loa'a aku, he ulua kapapa no ka moana (He cannot be caught for he is an ulua fish of the deep oce...

"Magnum P.I.'s" Zachary Knighton Guest Stars as Rick, Who Helps Five-0 with the Case Roy M. Balmilero, Father of Se...

10.19 E ho'i na keiki oki uaua o na pali (Home go the Very Tough Lads of the Hills) Five-0 investigates when a ranc...
by angelinchains It was a warm summer night. Above, the stars twinkled in a cloudless sky, but the rough sea a...