It has been confirmed that the videos and photos are part of the filming for The Killing Kind.
The video has now been supplemented with photos of Colin, Emma and the crew.
The mini-series is an adaptation of Jane Casey's The Killing Kind, her last standalone mystery-thriller thriller, which wasn't released until 2021.
The synopsis alone makes you really curious:
No one understands the dark divide between law and justice better than Ingrid Lewis. As a successful lawyer, she's used to dealing with tricky clients, but no one comes close to John Webster – charming, handsome, successful and smart. Webster was accused of coercion by an ex-girlfriend, and in court, Ingrid successfully defended him and won the case. After the trial, Ingrid gets closer to Webster, too close, and when she tries to end the relationship, he turns on her, and her world collapses. Now, just as she is about to rebuild her life, he suddenly reappears and tells her that someone is out to kill her and that only he can protect her. Driven by the need to find out the truth and caught in a cat-and-mouse game, Ingrid must decide if Webster is friend or foe, killer or protector, stalker or savior. Can Ingrid find out the truth before it's too late?
Colin will be portraying John Webster and Emma Appleton is Ingrid Lewis.
Fans are happy to see Colin back at work finally. 2023 offers quite a few movie releases for Colin. One of them is Long Day's Journey into the night. More about it here: New Long Day's Journey Into Night Adaptation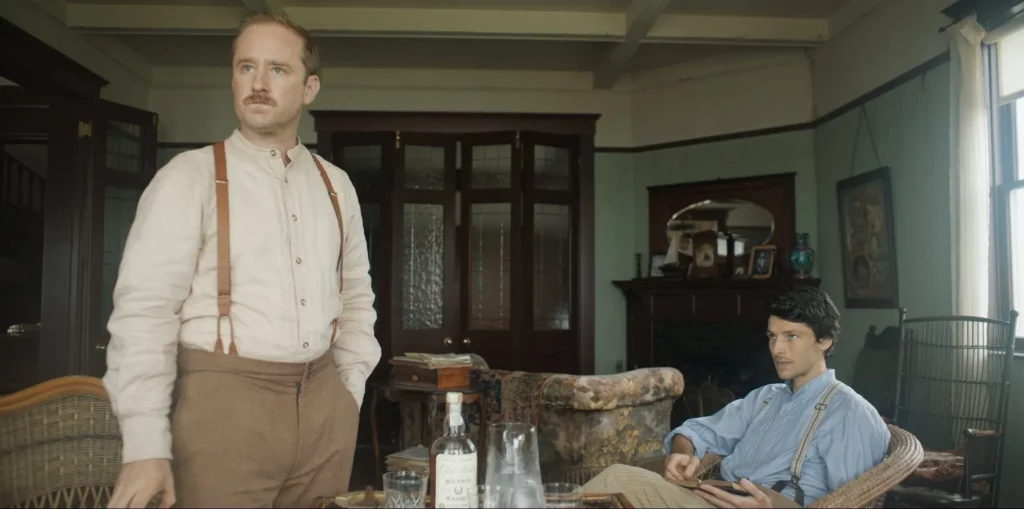 Impatiently awaited by many fans is the film release of Borderland. The script was written by Felicity Jones' husband, Charles Guard, and his brother Thomas.
The two say, Borderland is a vengeful chase film that combines pulse-pounding action with a powerful message for our times. Read more here: Colin Morgan fires a gun at Mark Strong as they shoot drama-packed scene for upcoming IRA thriller Borderland in Glasgow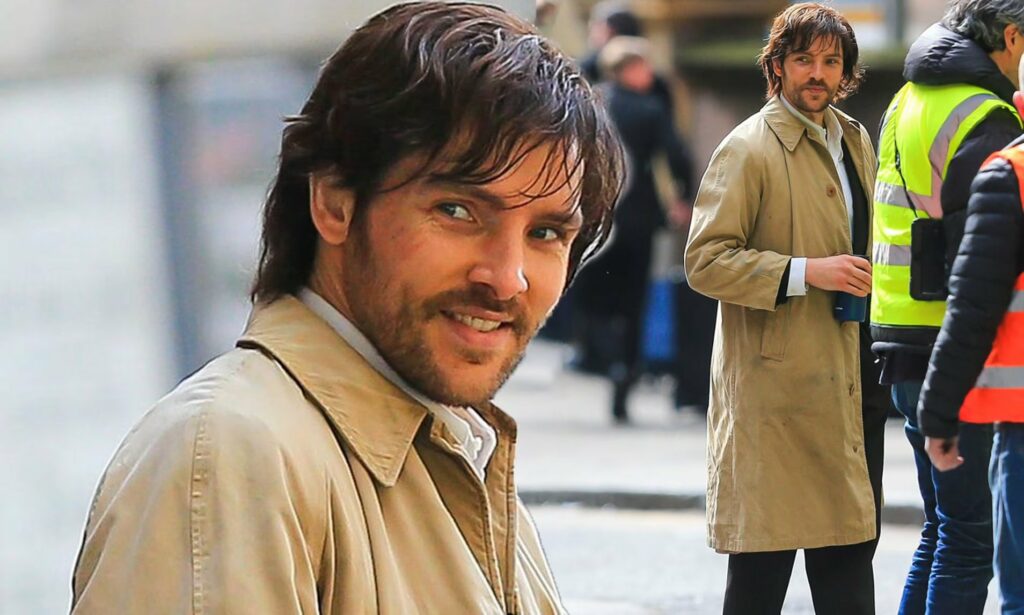 We hope to see a lot of Colin in 2023 and possibly a return to his real passion, theater.
Colin on the set of The Killing Kind – January 17th, 2023
Picture source: Q Film Weibo
Colin Morgan is not on any Social Media