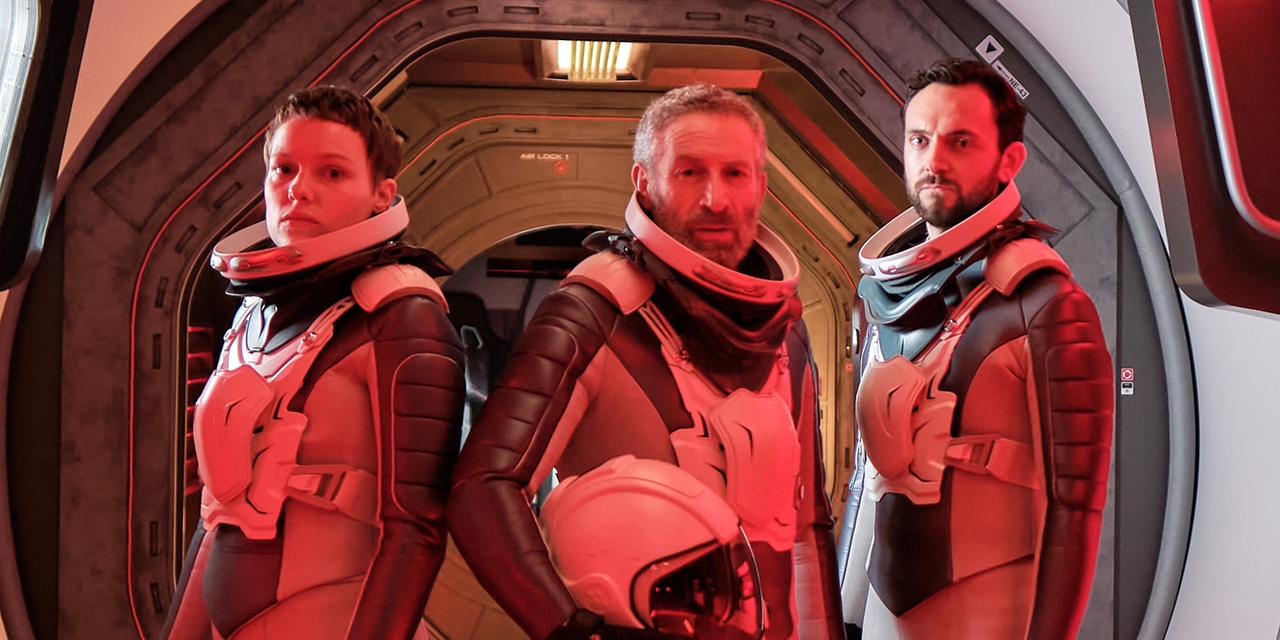 G.E. 15.09.2022
Yes, it's true. George Blagden, who brilliantly played Louis XIV in the series Versailles and is also known for his role as Athelstan in Vikings, stars in the first science fiction film ever produced in Austria, with an international cast.
It's the stuff nightmares are made of. While people on Earth die a horrible death because a toxic cloud has settled over the planet, the three inhabitants of the Rubikon space station wrestle with their conscience. Should they risk their own lives on a rescue mission to the surface or ignore the old world to build a new one of safety and solitude, living off the station's sophisticated algae symbiosis system? Space stations alone offer claustrophobic scenery. Add to that the horror vision about the dying planet Earth, and you probably will find yourself in a mental crisis.
After almost two years of production, Leni Lauritsch's incredible directorial debut opens in Austrian cinemas and is everything you wish for in a science fiction film: great images, a twisty plot, an immense crisis, a moral dilemma, action, depth and multi-layered characters.
The audience in Carinthia certainly liked it. Among other things, the film is about the premise: Do we have to help others if we put ourselves in danger, or is it better not to act outside our comfort zone and thus throw any moral concepts overboard? A question that inspires from the very beginning.
The producer team, Loredana Rehekampff and Klaus Graf, were especially pleased to celebrate RUBIKON's theatrical release after Vienna, also in Villach. "With Rubikon, we tried to make the impossible possible. And we succeeded," Loredana Rehekampff says proudly.
Furthermore, Klaus Graf states that the film, which was already awarded Best Production Austria 2022 at this year's Kitzbühel Film Festival, is actually a team effort.
"This team effort is an important statement not only within but beyond the borders of Austria," he said, referring to the numerous festival invitations.
And while George's cast mate Evan Williams walked the red carpet in Los Angeles for the film BLONDE, there were premieres for RUBIKON in Vienna and Villach.
After the premiere, director Leni Lauritsch once again thanked all the film's participants for their trust and for the intensive and long way they had gone together to finally see "Rubikon" in Austrian cinemas.
RUBIKON is a production of Samsara Filmproduktion and Graf Filmproduktion, created with the support of the Austrian Film Institute (ÖFI), the Vienna Film Fund (FFW), the ORF Film/Television Agreement, FISA – Film Location Austria as well as the CFC/Carinthia Film Commission.
But George Blagden was also clearly impressed, writing enthusiastically on his Instagram account:
Had such an amazing time in Austria celebrating the release of @rubikonfilm this week. A huge congratulations to everyone involved in this film – it was such an honour to be a part of it, working with some of the best artists in the world.
Then he shared some premiere pictures with the fans.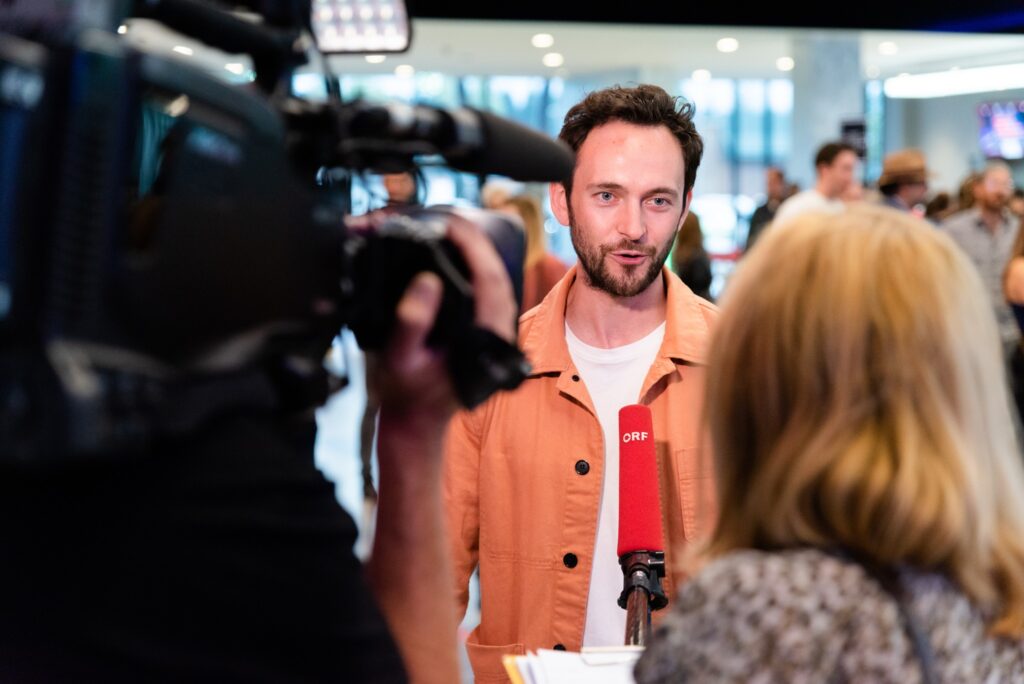 Full Cast & Crew – Rubikon (2022) – IMDb