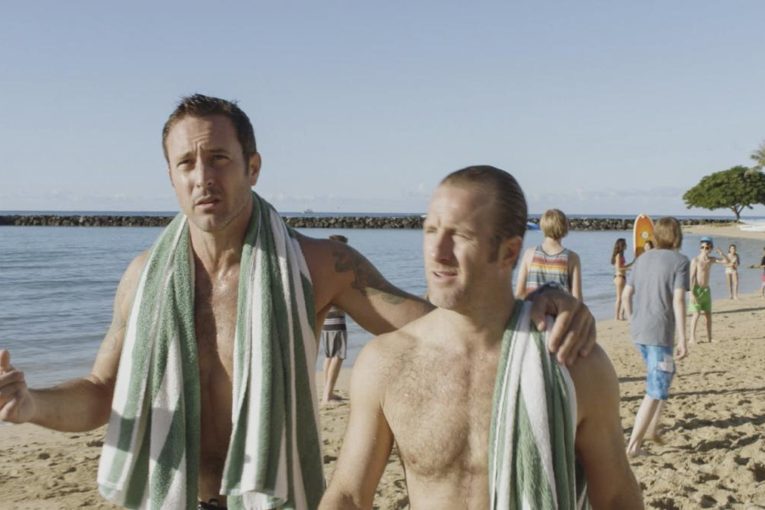 07.16 Poniu I Ke Aloha (Crazy In Love)
"Poniu I Ke Aloha" – While McGarrett and Danno celebrate Valentine's Day with their girlfriends, the rest of Five-0 investigates the murder of a man taking a class on how to land women, on HAWAII FIVE-0, Friday, Feb. 10 (9:00-10:00 PM, ET/PT) on the CBS Television Network.
("Poniu I Ke Aloha" is Hawaiian for "Crazy In Love")
CHEAT TWEET: #H50 fans, it's #ValentinesDay & things r about to heat up! @HawaiiFive0CBS #CBS 2/10 9pm http://bit.ly/2jEcgYl
REGULAR CAST:
Alex O'Loughlin
(Steve McGarrett)
Scott Caan
(Danny "Danno" Williams)
Daniel Dae Kim
(Chin Ho Kelly)
Grace Park
(Kono Kalakaua)
Chi McBride
(Lou Grover)
Jorge Garcia
(Jerry Ortega)
GUEST CAST:
Sarah Carter
(Lynn Downey)
Lili Simmons
(Melissa Armstrong)
Mark Malalis
(Bartender)
Rob Huebel
(Blake Stone)
V. Elise Lee
(Cordelia Martin)
Samm Levine
(Jeremy Holden)
Rebekah Graf
(Vanessa Lancey)
Edwin Bond
(Richard)
Hannibal Puma
(Trashman)
Aaron Densley
(Neil Ware)
WRITTEN BY: David Wolkove & Matt Wheeler
DIRECTED BY: Jerry Levine
H50 Episode 7×16 Sneak Peek from Gaby E. on Vimeo.
Source: CBS