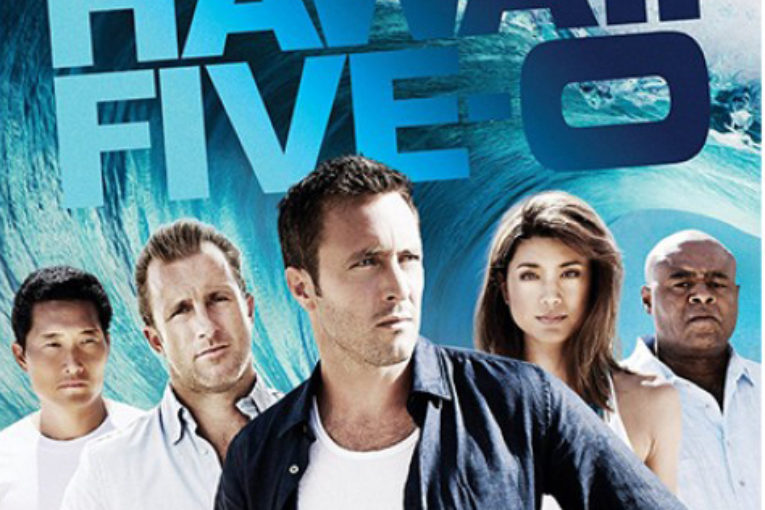 written by Gaby Eichberger/Christine Schmidt
2010 a new crime show hit the shores of prime-time TV. Moreover, it was not just any show – it was a remake of Hawaii Five-0. Back in the day, remakes were not as common as they are today. So it needed a man with a vision and mission: Exec. Producer Peter Lenkov.
We had the chance of conducting an interview with the man himself in 2011. In answer to our question on what convinced him that his idea would work, he said, among other things, that his father was a huge fan of the original show and added in our recently one, so he would have at least one viewer.
Instead of one viewer, however, the remake proceeded to gather a massive following. The show did not have to wait long for international success, either and got syndicated pretty quickly.
Most of all, this was owed to Peter's sure instinct for casting. "I think we all knew from the beginning that if we did not cast this show right, we'd die pretty quickly," he told us in our first interview. The other stroke of genius was to transport the series from the 1960ies to a contemporary setting, with a modern pace.
Both then and now, Hawaii Five-0, an elite branch of the Hawaii State Police, only answerable to the governor, was at the center of the series. The original cast featured Jack Lord as Steve McGarrett, head of Hawaii Five-0, with James McArthur playing Danny Williams (replacing Tim O'Kelley from the pilot), Zulu as Kono Kalakaua and Kam Fong as Chin Ho Kelly. At the end of the 1971-72 season, Zulu left the series after a disagreement and was replaced by Al Harrington as Ben Kokua.
The main cast of the reboot consists of four characters. Alex O'Loughlin, over here best known as the vampire detective Mick St. John in Moonlight, is playing the tough Ex-Navy-Seal Lieutenant Commander Steve McGarrett, whose storyline supplies the thread that holds several seasons together. Steve is the shoot first, ask questions later kind of guy and his partner Danny Williams likes to call him an egocentric control freak.
Scott Caan, who previously worked on films like Ocean's 11 – 13, Into The Blue as well as the series Entourage, is Jersey-bred cop Danny Williams, who comes to Hawaii after his divorce to be close to his daughter. He hates the sand, the water and every single thing about the Hawaiian lifestyle. His slightly quirky character perfectly balances Steve McGarrett's. They are at loggerheads from episode one onwards.
Daniel Dae Kim, who is well known for his part in the series Lost (which also was filmed in Hawaii), is Chin Ho Kelly, a cop on HPD's blacklist through no fault of his. He tries to restore his reputation in a few episodes, with the help from his team colleagues.
Other than in the original series, the role of Kono Kalakaua is played by a woman, Grace Park. Viewers over here know her mainly from her role as Lt. Sharon "Boomer" Valerii in the series Battlestar Galactica. Kono is a champion surfer, an ace sharpshooter and knows how to work computer magic – not your average eye-candy Barbie doll.
The on-screen chemistry between Alex O'Loughlin and Scott Caan was something which fascinated the viewers right from the start. At first, they often physically came to blows, but then they began to settle their conflicts verbally and mostly when driving. This banter-in-motion was quickly dubbed "Carguments" and became one of the main events in many episodes. It culminated in Danny donating half his liver to Steve at the end of season 6 (Episode 6.25). Guess,  their epic bromance has been taken to a whole new level with that.
However, of course, an action-driven cop show cannot live on four characters alone. As time progressed, characters came and went – and not all of them made it out alive. When we asked Peter if some of those newly inserted characters already came with a built-in good thru date, Peter said, "Ha! Usually no, unless it is a character arc we know that needs to run its course."
For several seasons, Wo Fat, played by Mark Dacascos, was a powerful and brutal adversary to Steve McGarrett. Dacascos is a well-known martial artist, with roles in motion pictures such as Brotherhood of the Wolf, The Crow: Stairway to Heaven and many more. His TV roles comprise, among others, The Next Iron Chef, Mortal Combat and recently also Marvel's Agents of S.H.I.E.L.D.
Mark and Peter are good friends, which, however, did not stop Lenkov from killing off Mark's character Wo Fat. In our latest interview, Peter confirmed that this is not always an easy choice to make, especially if you rather like the guy who plays the character. He also gave us some insight into how the selection of actors for the series usually works.
One of the main characters in H50 does not even have a single line of text but is omnipresent in the show – the magnificence that is the Hawaiian archipelago. Even back in the 60ies, the stunning landscape of Hawaii was used as a backdrop for the series. In our 2011 interview, Peter told us that it was not all that easy not to get lost in this tropical paradise with its beauty and diversity. Nonetheless, they were there to work and not to party – an aspect whose importance Peter again stressed in our new interview.
Remakes today are a dime a dozen, whether it is on the movie screen or TV. Many series, however, already fail at the transfer and will be axed after a few episodes or one season.
With the Hawaii Five-0 reboot, Peter Lenkov proves it does not have to be this way. His goal was not only to draw the fans of the original series back in but also to enlarge the fan base and to make the series a fixture on TV. Our conclusion: Mission accomplished. The successful procedural drama was again renewed and is launching into season seven. Peter lets you in on the secret ingredients to this tasty recipe in our interview.
One such secret might be that Hawaii, the series' fifth main character, is always being shown the proper respect. Since Peter and the cast and crew are avid aficionados of Hawaiian customs, a traditional "Blessing Ceremony" precedes each season to see it off to a fresh start.
Another highlight is the public preview of each season starter on the gorgeous beach of Waikiki, where thousands of fans from all over the world and the series' stars meet for the ultimate red carpet event "Sunset on the Beach."
It must be amazing to work in this tropical paradise and Peter Lenkov most definitely has not changed his mind about it since our first interview, it is still his dream job.
Interview Peter Lenkov 2016 / Interview Peter Lenkov 2011
Hawaii Five-0 season 6 final episode teaser by Peter Lenkov
Longtime Hawaii Five-0 fans know that the show likes to go out with a bang, and the Season 6 finale will be no exception. "This is really a McGarrett/Danny story, and probably the [highest] stakes that we've done between these two guys ever," showrunner Peter Lenkov says. "It puts both of them in a very life-and-death situation that will actually, at the end of it, connect them more than ever. One of them is going to save the other's life in a huge way." The ending isn't a cliff-hanger per se, but some viewers may interpret it that way, Lenkov teases. "What happens between McGarrett and Danny is going to have ripple effects into next season." And, though Gabriel plays a pivotal role in the penultimate episode but is not seen in the finale, something related to Gabriel takes "a big turn" in the final episode that will "affect Chin next year in a big way."
Hawaii Five-0 Hidden Tributes to Original Series: 100th Episode
Note: © MyCoven.com 2016 – This blog entry/interview is exclusive to MyCoven.com and may not be published on any other website, blog or else. It's allowed to share some paragraphs if you link back to this site. Translations in any other language have to be posted with full credit incl. name of writers and backlink to this site.
Follow us on Twitter – @H50Europe / Follow us on Facebook – MyCoven